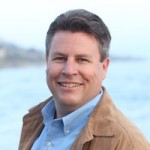 "Before You Can Take Your Business To The Next Level – You Must Take Your Thinking To The Next Level"
FACT: How you think ... How you decide ... How you perceive – simply put, how you use your mind and imagination – sends ripples of change through your business, life and world.
The fortunes of your family, your employees, and your customers all depend on how well you put that fact to work.
As a business leader, your greatest asset is your mind.
And before you can take your business to the next level, you must take your thinking to the next level.
Einstein said, "We can't solve our problems at the same level of thinking that created them."
And we can't grow our businesses or capture more market share or create more sales growth at the level of thinking that has gotten us, or is keeping us, where we are now.
Rarely is the key to breakthrough growth and success simply doing more of what you are doing now.
That means we have to think (and act) differently.
If you are ready to take your thinking, business and life to the next level, then I invite you to contact me.



P.S. Important Resources...
Think With Power: In just the last year, 7,593, business leaders, facilitators, coaches and educators have accessed this simple, seven-step strategic thinking and planning process. Whether you are leading a business or facilitating a strategic retreat, I hope it helps you as it has them.
Speaking: If you need a speaker for your next keynote, workshop or webinar -- I'd love to help your audience unlock breakthrough results using 'leveraged thinking' methods I've discovered while working with INC 500 and other fast growth leaders. Keynotes and workshops are here...
Coaching: Coaching packages begin at $57,500. You may read more about working together here...
Success Stories: You can learn what others say about working with me and the results here...